Climate change is the challenge that will define this generation. Temperatures are on track to rise by more than 3 degrees by 2100 if immediate action is not taken to curb global carbon emissions.
Royal London Asset Management has embraced responsible investing for many years. In 2020, we expanded our ESG integration practices and now integrate these across all our asset classes.
We engage with companies to make them better investments for clients, and to effect change on the issues that matter most – including climate change.
Our Net Zero targets
Royal London Asset Management has committed to:
Achieving Net Zero across our investment portfolios by 2050*
Reducing carbon emissions from our investment portfolios by 50% by 2030
Developing solutions that enable clients and customers to invest in the low carbon transition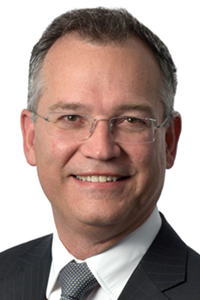 "Climate change is the biggest challenge facing our society today. As a responsible investor, Royal London Asset Management's ambition is to work with our clients to be a catalyst for a Paris-aligned economy. This permeates every aspect of our operations – from our Net Zero commitments, to the way we manage properties in our portfolios and how we engage with the companies we invest in."
– Hans Georgeson, CEO, Royal London Asset Management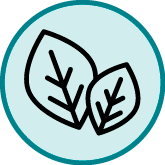 Putting our commitment into practice
Stewardship and responsible investing report
We place great importance on working with companies to make them better investments for our clients and use our voting rights to give them a voice in the boardroom. We engage with companies on a range of subjects with the aim of bringing about specific change on the issues that matter most to us and our clients – from climate change to executive pay and diversity.
Just Transition and SSE
As part of our collaborative engagement with the Friends Provident Foundation on net zero and the Just Transition, we met with a number of electric utility companies at the start of 2020, including SSE. SSE is a power generation company and regulated networks business which includes electric and gas distribution and transmission systems.
During our engagement meeting with SSE in the summer of 2020, our responsible investment analysts scrutinised the company's targets and alignment to the UK's 'Net Zero by 2050' commitments. We questioned its assumptions on the role of natural gas, carbon capture, use and storage, hydrogen and energy demand. We also requested details about its contributions to flexibility, storage and demand side response. We discussed the company's strategies to influence public policy, and its views on OFGEM's recent regulatory consultation.
We also proposed that SSE develop a Just Transition strategy and embed it into its decarbonisation plans. SSE welcomed our suggestions and requested we submit a question to the board at the company's upcoming AGM. During the AGM, SSE committed to publishing its strategy by November 2020, alongside mid-year reports, and a statement outlining the company's principles and plans to support a Just Transition.
Now released, SSE's pioneering Just Transition Strategy is the first of its kind in the sector.
We are committed to taking lessons from this engagement and applying it in other contexts. For example, we have leveraged our role as coordinator of the IIGCC Power and Heat Utilities engagement group to produce an investor expectations paper on the utility sector's path to net zero.
* The term Net Zero means achieving a balance between the amount of greenhouse gases emitted into the atmosphere and the amount removed from it. The commitment is based on the expectation that governments and policy makers will deliver on commitments to achieve the 1.5°C temperature goal of the Paris Agreement. It also assumes this action does not contravene Royal London Asset Management's fiduciary duty to external investors. The commitment is baselined on the year 2020. It includes assets in funds managed and controlled by Royal London Asset Management, but excludes segregated mandates managed on behalf of external clients, unless otherwise instructed.