Royal London Property Fund
Fund objective
The Fund's investment objective is to carry on Property Investment Business, and to manage cash raised from investors for investment in the Property Investment Business, with the intention of achieving a total return over the long term (at least 7 years) by investing at least 80% in UK commercial properties. The MSCI/AREF All Property Fund Index is considered an appropriate benchmark for performance comparison.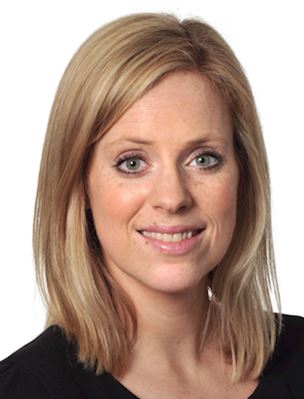 Fund Manager - Stephanie Hacking
Stephanie has over 20 years' experience in the real estate industry, joining Royal London Asset Management in 2006 as an Asset Manager focusing on the office sector, gaining significant office sector expertise undertaking asset management, development and investment transactions across all property funds.
Stephanie's Portfolio Fund Manager career started in 2011, when she was promoted to Deputy Fund Manager for Royal Liver Life Fund. Since then she has held roles as Portfolio Fund Manager for Royal Liver Life Fund, Deputy Portfolio Fund Manager for Royal London UK Real Estate Fund, Portfolio Fund Manager for Royal London Property Fund and Portfolio Fund Manager for Royal London Property Pension Fund.
Stephanie was previously the Portfolio Fund Manager for the Royal Liver Funds and was responsible for the portfolio management, research, property disposals, property management, and strategy and risk.
Stephanie has a degree in Business Economics from the University of Liverpool and a Masters degree in Property Valuation and Law from Cass Business School, City University.
Investment approach
Royal London Asset Management's approach to commercial property management is to acquire properties of suitable quality for the Fund at times in the market cycles when relative values are low and to manage the property actively and effectively until selected sales can be made to take advantage of positive market conditions. It is intended that in most cases properties acquired for the Fund will be fully let and income producing to tenants of sound financial strength. The MSCI/AREF All Property Fund Index, compiled and calculated by MSCI, is considered an appropriate benchmark for performance comparison.

Fund price
Share class
Bid
price (p)
Offer
price (p)
Date
Royal London Property
Fund Acc
735.23
789.01

31 October 2023

Royal London Property
Fund Inc
268.38
288.01
31 October 2023
Royal London Property
Trust Acc
735.23
789.01
31 October 2023
Source: RLAM and HSBC, bid / offer price quoted in pence as at 31.10.2023. Please note the Fund prices will be updated on a monthly basis. Subject to rounding.
Important note
On 28 May 2010, Royal London Asset Management converted its Exempt Property Unit Trust (RLEPUT) to a Property Authorised Investment Fund (PAIF) structure. This is the first time an existing property fund has been converted to a PAIF since these vehicles were introduced by HMRC in 2008. Importantly, this means that investors will have immediate access to a pool of diversified property assets. The investment objective and policy of the PAIF remain similar to the RLEPUT, investing in a broad spread of commercial properties across the UK. The Fund, therefore, maintains its existing track record.
Product risk warning
Past performance is not a guide to future performance. The value of investments and the income from them is not guaranteed and may go down as well as up and investors may not get back the amount originally invested. For funds that use derivatives, their use may be beneficial, however, they also involve specific risks. Property-based pooled vehicles, such as the Fund, invest in real property, the value of which is generally a matter of a valuer's opinion. It may be difficult to deal in the shares of the Fund or to sell them at a reasonable price because the underlying property may not be readily saleable, thus creating liquidity risk.