At Royal London Asset Management we are targeting achieving net zero carbon by 2030 for our directly managed assets and developments and 2040 for our indirectly managed assets*.
In setting these targets, we are responding to the demand we see from policymakers, investors and tenants to reimagine the future of the built environment as one that is positive for people and the planet.
Read our Property net zero carbon pathway report
Royal London Asset Management aims to achieve net zero carbon in advance of the deadline set through the Paris Climate Agreement. To demonstrate our commitment, we have signed up to the Net Zero Asset Managers Initiative, which is part of the United Nations-backed Race to Zero campaign.
In order to achieve this ambitious approach, we undertook to:
Evaluate
the carbon in our portfolio
Project
our emissions out to our target years
Identify
target interventions
We have evaluated the carbon in our portfolio at present
Our emissions have been projected out to our target years to understand what reductions and interventions will be needed
Target interventions have been identified for our embodied carbon impacts, operational energy for standing assets and new developments, increased on-site renewable energy capacity, off-site renewable energy procurement potential, and carbon offsetting strategy.
With the direction of travel outlined, we have developed a detailed delivery plan for achieving net zero carbon that has concrete actions for the short, medium, and long term.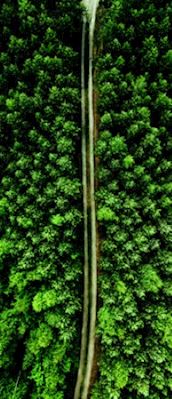 Aligning with global initiatives and our approach to net zero carbon
Why net zero carbon?
Climate change is the defining challenge of our time. The built environment is particularly suspectable to the effects of climate change. It affects the exposure of our assets to physical risks, such as flooding. It influences transitional risks, such as divestment away from high-risk assets. It contributes to urban heat islands and the health and wellbeing of occupants and local communities.
However, we are not only affected by climate change. The built environment globally is responsible for around 40% of all emissions. Our industry has immense power to positively influence the future and Royal London Asset Management will be one of the leaders in this journey.
Our pathway to net zero carbon
Royal London Asset Management has committed to achieving net zero carbon:
By 2030 for directly managed assets and developments*
By 2040 for indirectly managed assets*
To achieve these targets, we have developed a pathway structured along the following key steps:

Understand the drivers for net zero carbon.
Define the scope and boundaries.
Identify carbon footprint and trajectory.
Reduce embodied carbon.
Increase operational efficiency.
Increase renewable energy supply.
Offset residual emissions.
* Directly managed assets are those over which Royal London Asset Management has complete operational control, greater that 50% equity share and joint ventures where they would cover the proportionate amount of emissions. Indirectly managed assets are managed wholly by the occupier. Developments are any new development or major refurbishment that comes online from 2030 onwards.