Fund Manager, Ben Nicholl, discusses the implications of the Bank of England Monetary Policy Committee (MPC) meeting and what the latest rates news means for treasury and liquidity investors.
This is the latest in a series of webinars designed to provide timely insight on the impact of MPC meetings on liquidity investing. Ben provides an update on markets with analysis of the current macro environment and answers queries in a live and interactive Q&A session.
Click on the image below to launch the webinar.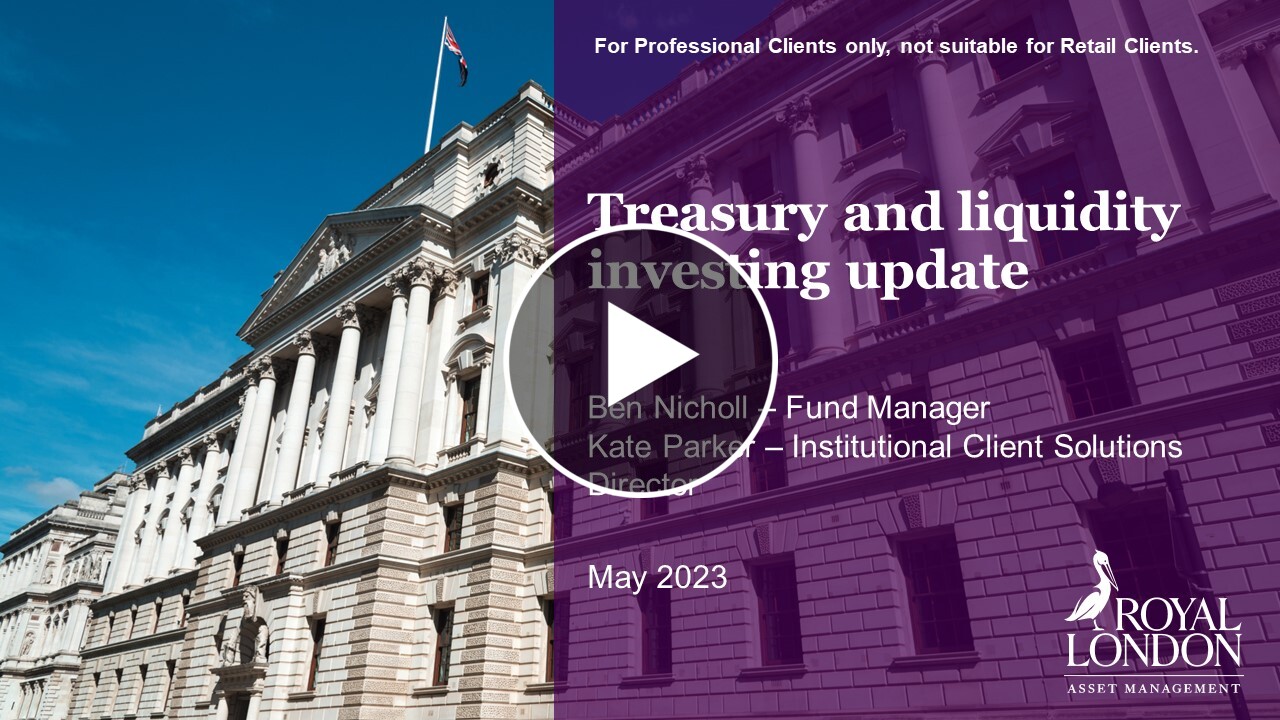 Recorded: 11 May 2023
Duration: 16 minutes
This is a financial promotion and is not investment advice. The views expressed are those of the speaker at the date of publication unless otherwise indicated, which are subject to change, and is not investment advice.