Sustainable investing has had a turbulent time, and the issues we are thinking about at the start of 2023 are quite different from those at the start of 2022.
Understanding the evolution of financial markets will play an important role in identifying the best sustainable investment opportunities.
In this webinar, RLAM's Head of Sustainable Investments, Mike Fox and Shalin Shah, Senior Fund Manager discuss:
The current market environment for sustainable investing
The factors to consider when investing in sustainable equities
The opportunities within sustainable fixed income
Click on the image below to launch the webinar.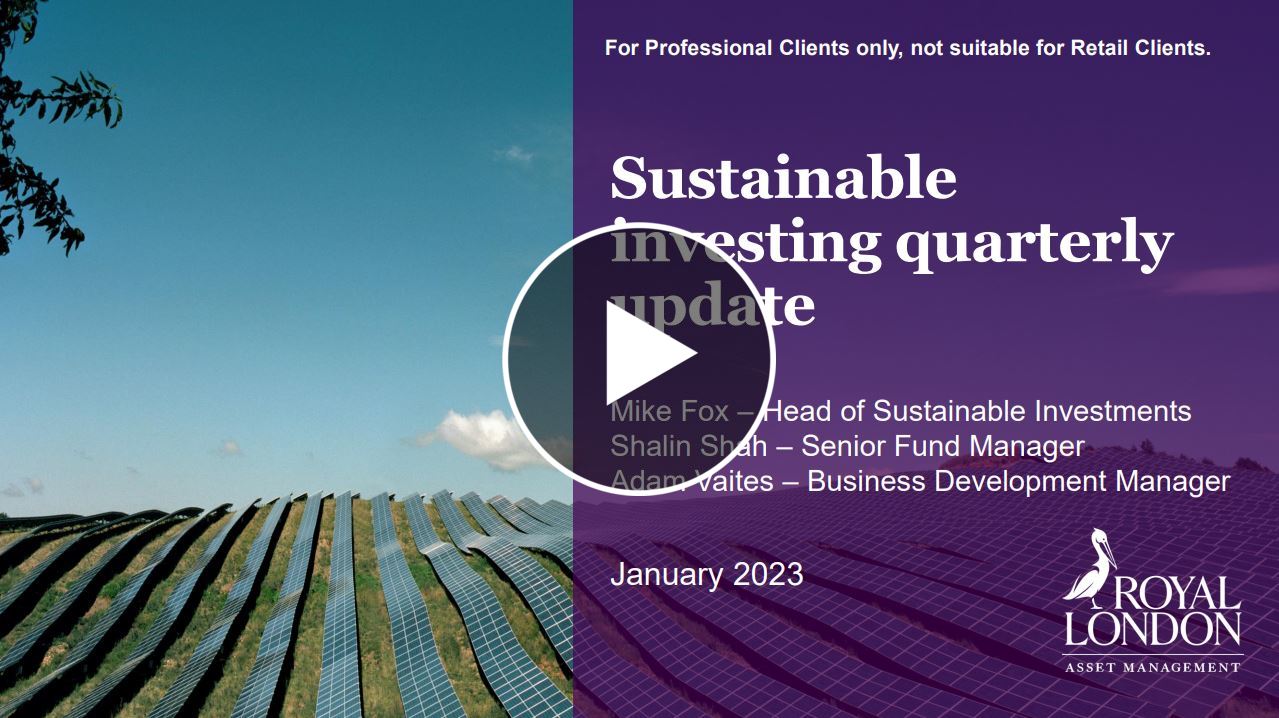 Recorded: 24 January 2023
Duration: 47 minutes
This is a financial promotion and is not investment advice. The views expressed are those of the speaker at the date of publication unless otherwise indicated, which are subject to change, and is not investment advice.