What impact have markets had on sustainable investing over the first quarter of the year?
George Crowdy, Sustainable Fund Manager and Matthew Franklin, Fund Manager discuss:
Key sustainable themes
The importance of financial inclusion and resilience within equities and fixed income
An outlook on current markets and opportunities within sustainable investing
Click on the image below to launch the webinar.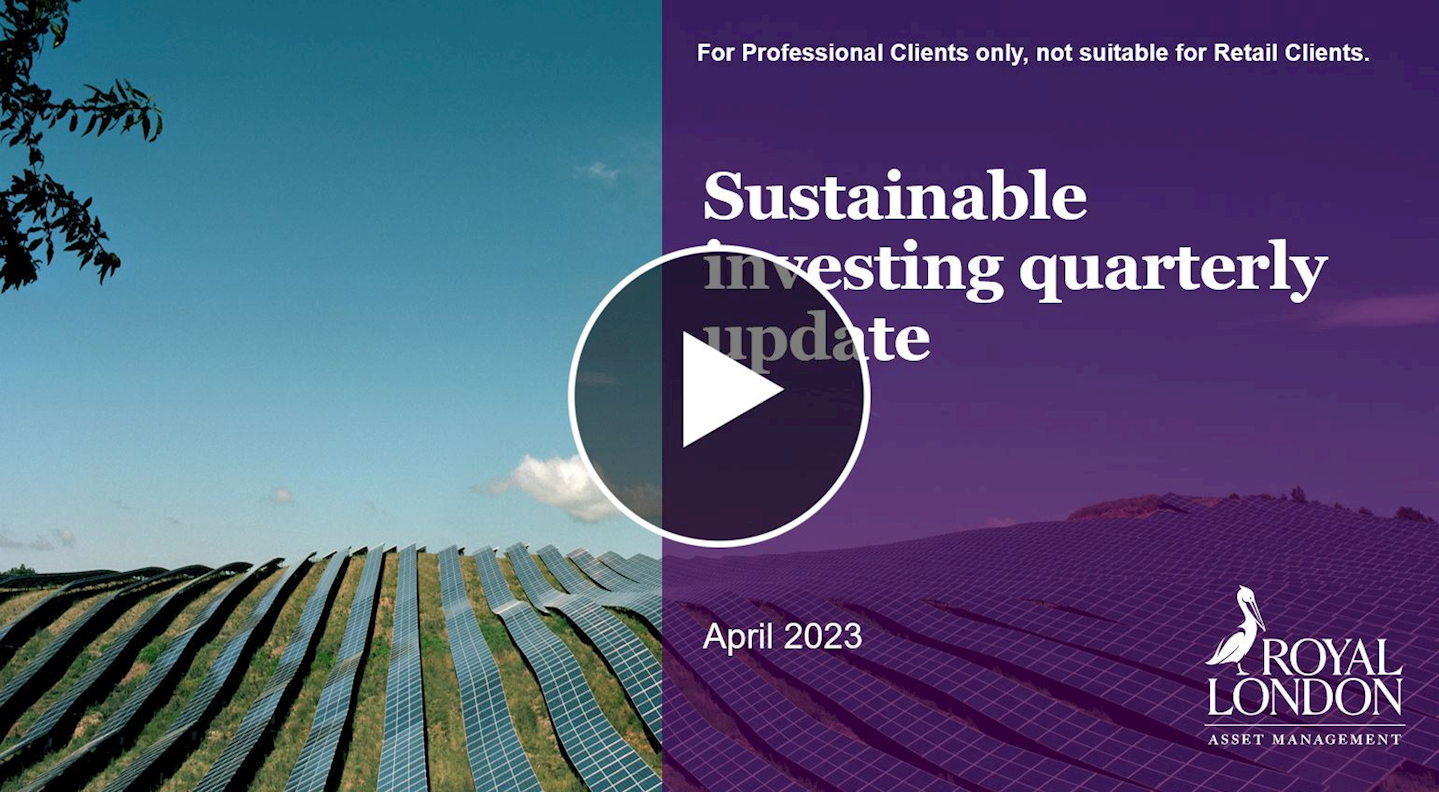 Recorded: 25 April 2023
Duration: 45 minutes
This is a financial promotion and is not investment advice. The views expressed are those of the speaker at the date of publication unless otherwise indicated, which are subject to change, and is not investment advice.