2022 was yet another pivotal year for responsible investing, and events in 2022 demonstrated the relevance of Environmental, Social and Governance factors and how these are integrated into investment decisions.
Hear our Chief Investment Officer, Piers Hillier, and Ashley Hamilton Claxton, our Head of Responsible Investment discuss some highlights from this year's report.
Click on the image below to launch the webinar.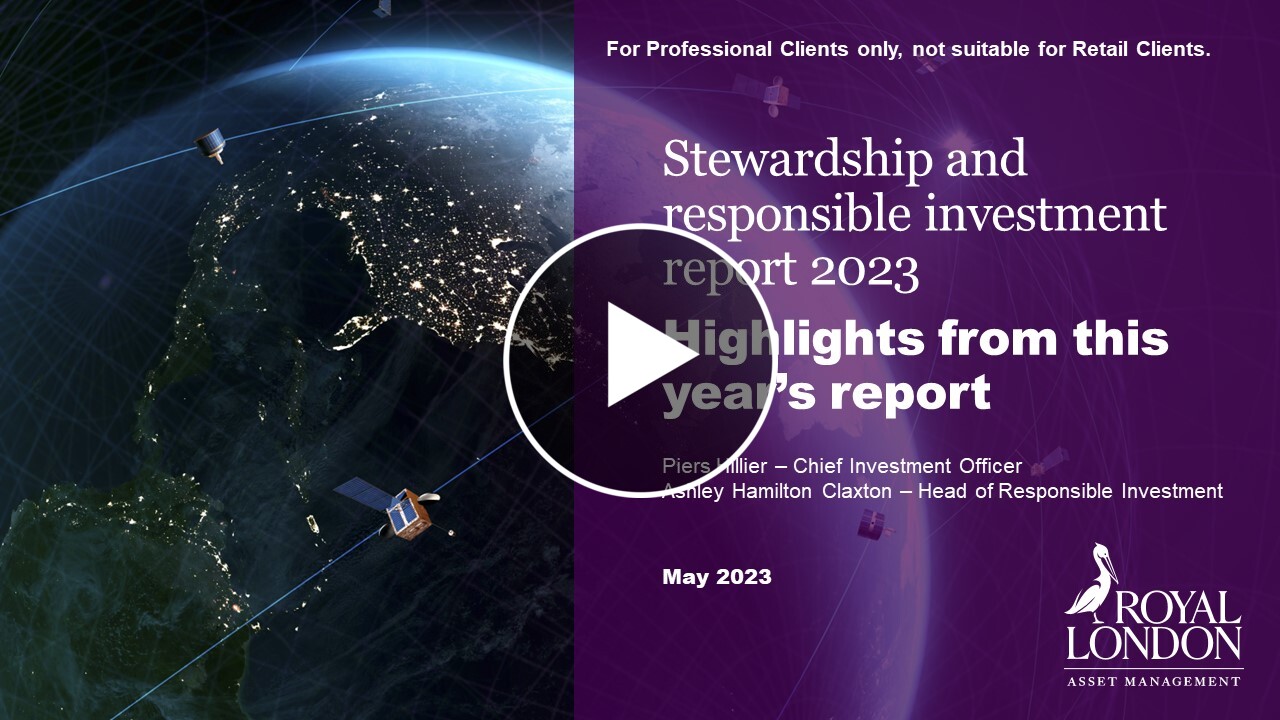 Recorded: 11 May 2023
Duration: 36 minutes
This is a financial promotion and is not investment advice. The views expressed are those of the speaker at the date of publication unless otherwise indicated, which are subject to change, and is not investment advice.