Trevor Greetham, Head of Multi Asset, considers how some multi asset providers may not be properly addressing the distinct investment challenges faced by people withdrawing money from a pension pot to meet their retirement income needs.
In this webinar he uses modelling to demonstrate how active management could potentially be used to reduce sequencing risk, which will be critical during the several bear markets those drawing an income are likely to encounter during their retirement.
Click on the image below to launch the webinar.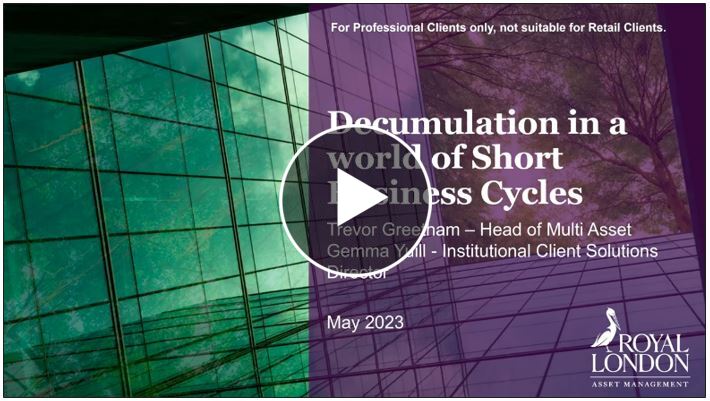 Recorded: 18 May 2023
Duration: 30 minutes
This is a financial promotion and is not investment advice. The views expressed are those of the speaker at the date of publication unless otherwise indicated, which are subject to change, and is not investment advice.