As more countries commit to decarbonise and the scientific community continues to alert society of the rapid need for action in order to achieve the goals of the Paris Agreement, what are investors to do?
Following the publication of our Stewardship & responsible investment 2022 report, our signing of the Net Zero Asset Managers Initiative, and our membership of the Climate Financial Risk Forum, Carlota Garcia-Manas, Head of Engagement, and Simonetta Spavieri, Senior Engagement Analyst share insights on RLAM's climate strategy.
They also provide projections on their upcoming work to deliver a climate transition plan and details of their upgraded net zero engagement strategy.
Click on the image below to launch the webinar.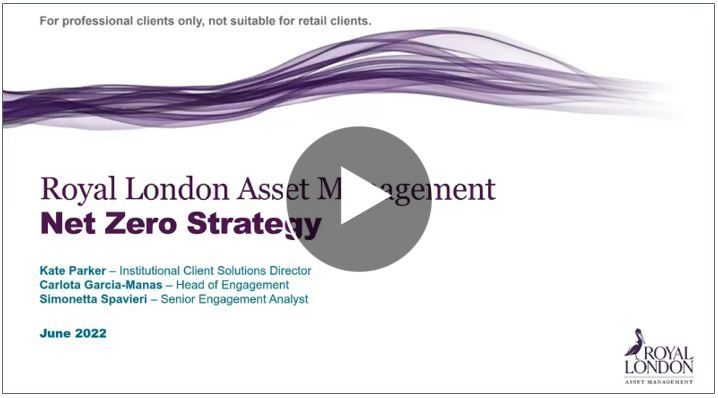 Recorded: 14 June 2022
Duration: 33 minutes
The views expressed are those of the speaker at the date of the event unless otherwise indicated, which are subject to change, and is not investment advice.