Over the past three years sustainable investing has evolved alongside the growing desire to support the development of a more sustainable society.
How has the investment landscape changed within sustainable equities and what are the potential opportunities moving forward?
In this webinar, George Crowdy, Fund Manager and Sebastien Beguelin, Fund Manager discuss:
The evolution in sustainable investing over the past three years
The potentially positive outcomes when investing in global sustainable equities
Key considerations when managing a sustainable equities portfolio
Click on the image below to launch the webinar.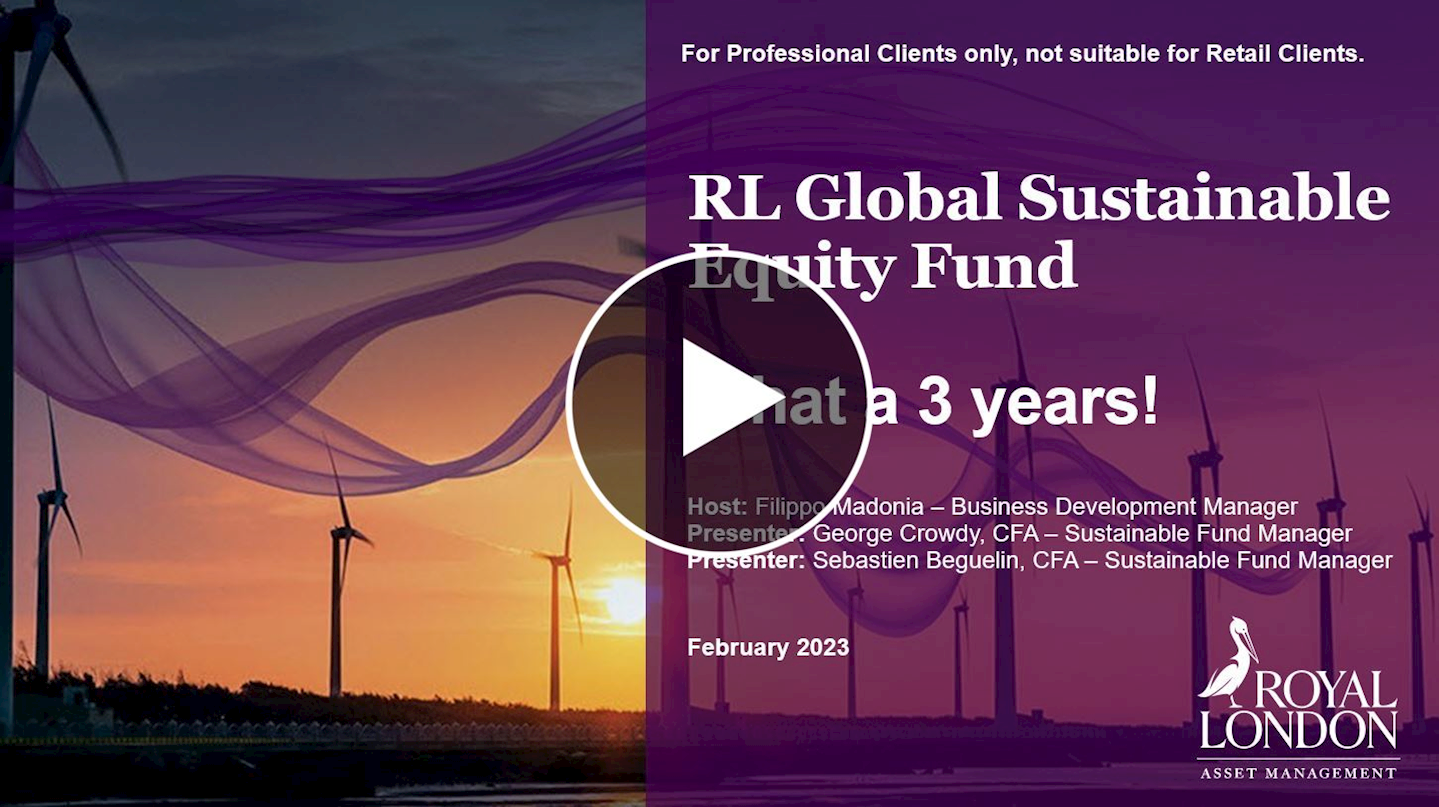 Recorded: 28 February 2023
Duration: 40 minutes
This is a financial promotion and is not investment advice. The views expressed are those of the speaker at the date of publication unless otherwise indicated, which are subject to change, and is not investment advice.