The desire for diversification within a portfolio remains consistent amongst investors. Beyond the negative façade, we believe UK equity is a market that can truly offer opportunities and add variety to a global portfolio.
In this webinar, Royal London Asset Management's Head of UK Equity Income, Richard Marwood discusses:
The investment opportunities within UK Equities and their leading global footprint
Our differentiated stock picking approach
Where we look for dividends that can be sustained
Click on the image below to launch the webinar.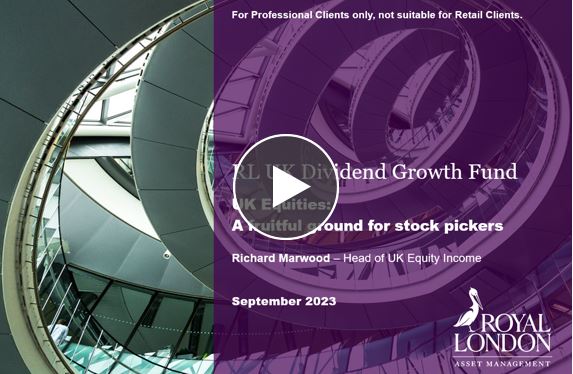 Recorded: 21 September
Duration: 34 minutes
This is a financial promotion and is not investment advice. The views expressed are those of the speaker at the date of publication unless otherwise indicated, which are subject to change, and is not investment advice.