Last year was a volatile time for financial markets which had a significant impact in fixed income investing. What are the ramifications of this moving into 2023?
In this webinar you will hear Jonathan Platt, RLAM's Head of Fixed Income, and Craig Inches, Head of Rates and Cash discuss:
The current market environment for fixed income
The impact of rate rises on bond returns
The outlook for fixed income
Click on the image below to launch the webinar.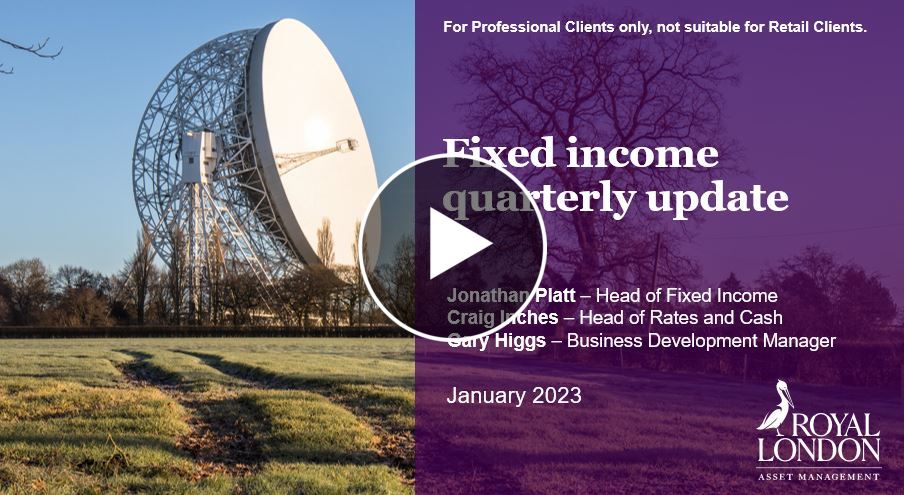 Recorded: 17 January 2023
Duration: 32 minutes
This is a financial promotion and is not investment advice. The views expressed are those of the speaker at the date of publication unless otherwise indicated, which are subject to change, and is not investment advice.