We are experiencing unprecedented times in markets. Inflation is at a multi-decade high, gas prices are rising and the latest Bank of England announcement has created further uncertainty.
Following the unsettling fixed income and currency markets, what are the main considerations for investors?
RLAM's Head of Fixed Income Jonathan Platt, and Craig Inches, Head of Rates and Cash discuss the current situation and how central banks and policymakers might react. Hosted by Phil Reid, Head of Wholesale, they focus on the implications for investors and provide a Q&A session.
Click on the image below to launch the webinar.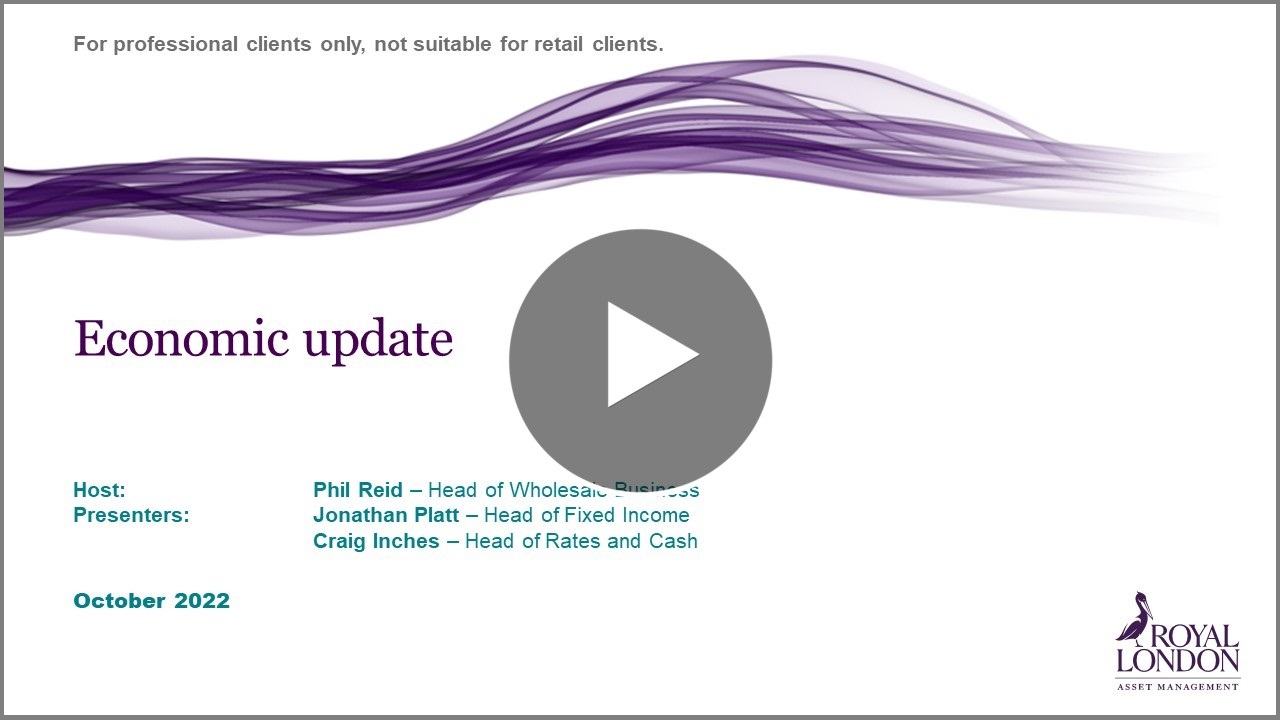 Recorded: 4 October 2022
Duration: 44 minutes
This is a financial promotion and is not investment advice. The views expressed are those of the speaker at the date of the event unless otherwise indicated, which are subject to change, and is not investment advice.