The spectre of 'stagflation' – slowing growth and sustained inflation – has had significant ramifications for the performance of equity markets, and consumer related stocks in particular.
Henry Lowson, Head of UK Alpha Equities, explores the opportunities that exist for investors in UK small and mid-cap companies.
Henry considers some of the themes that continue to drive growth for companies, the actions companies can take to mitigate rising cost inflation, and the fundamental attributes required to navigate these macroeconomic headwinds. He concludes with an outlook for the asset class.
Click on the image below to launch the webinar.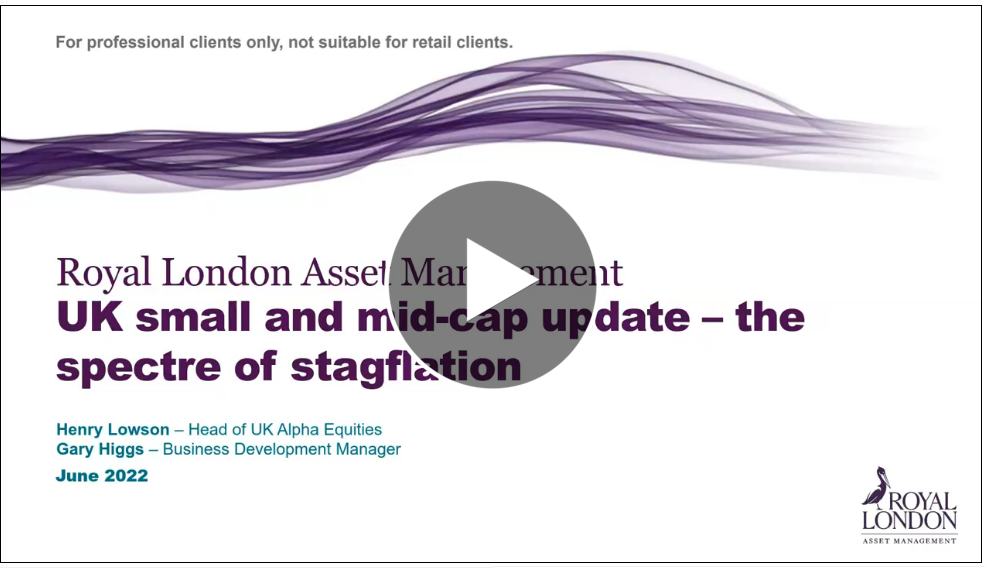 Recorded: 21 June 2022
Duration: 26 minutes
The views expressed are those of the speaker at the date of the event unless otherwise indicated, which are subject to change, and is not investment advice.