Equity markets are currently grappling with a number of macroeconomic issues, leading to heightened volatility and opening up new opportunities.
Senior Fund Manager, Craig Yeaman discusses the current opportunities for investing in UK companies.
Craig outlines the investment process, which is designed to help navigate short-term challenges, and discusses how this has driven recent portfolio activity and performance.
Click on the image below to launch the webinar.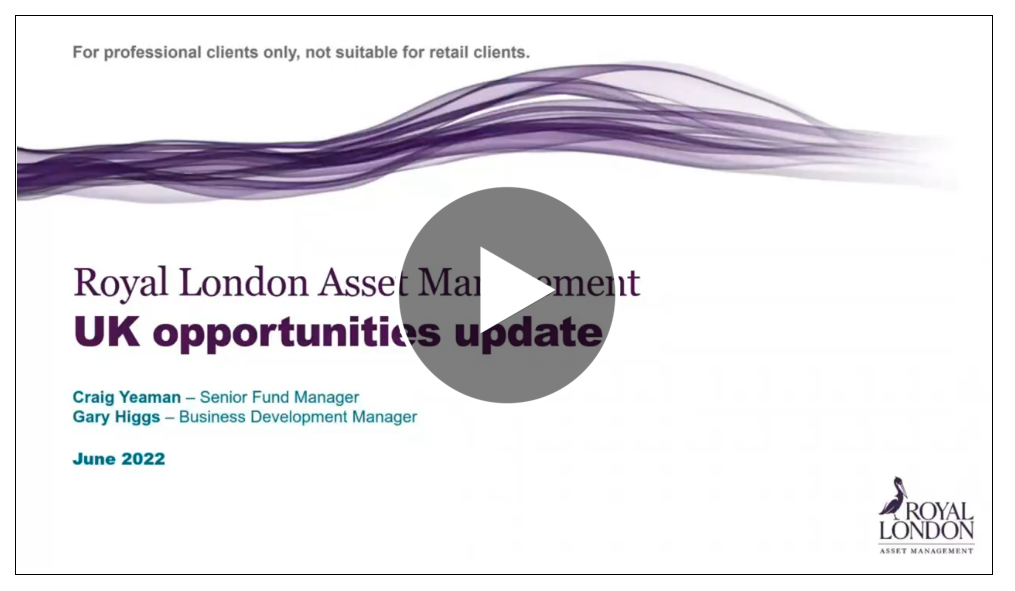 Recorded: 28 June 2022
Duration: 24 minutes
The views expressed are those of the speaker at the date of the event unless otherwise indicated, which are subject to change, and is not investment advice.