How are inflation pressures and M&A activity impacting the UK equity income market?
In this webinar, Senior Fund Manager, Richard Marwood reviews the key themes that are shaping the UK equity income market, including inflationary pressures, dividends and M&A activity.
Richard outlines how the fund has delivered and explore where he sees the opportunities for investors in the current market.
Click on the image below to launch the webinar.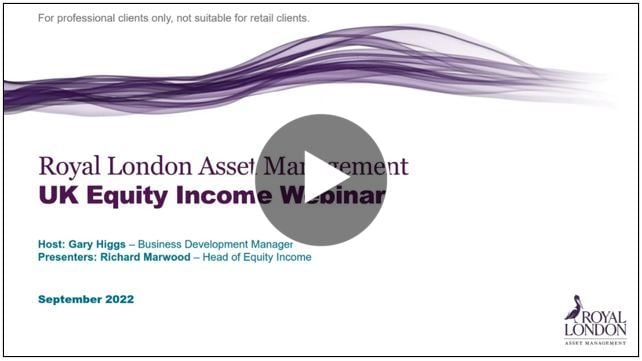 Recorded: 28 September 2022
Duration: 29 minutes
This is a financial promotion and is not investment advice. Past performance is not a guide to future performance. The value of investments and any income from them may go down as well as up and is not guaranteed. Investors may not get back the amount invested. Portfolio characteristics and holdings are subject to change without notice. The views expressed are those of the author at the date of publication unless otherwise indicated, which are subject to change, and is not investment advice.