How have geo-political events impacted sustainable investing over Q1 2022? RLAM Fund Managers Sebastien Beguelin and Matthew Franklin review the first quarter.
Sebastien and Matthew discuss asset allocation changes made across the fund range and the effect of the market environment on short-term performance. They also profile our in-depth investment process, which they believe is a prerequisite for successful long-term sustainable investing, and deliver an outlook for both equity and fixed income markets.
Click on the image below to launch the webinar.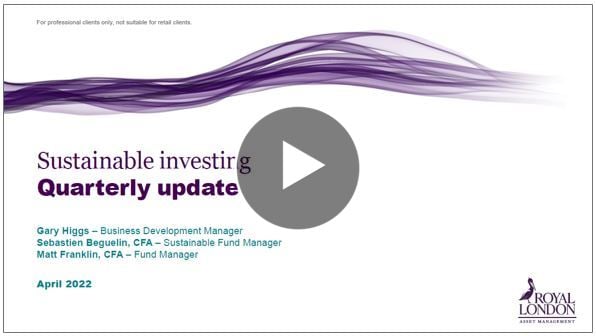 Recorded: 26 April 2022
Duration: 27 minutes
The views expressed are those of the speaker at the date of the event unless otherwise indicated, which are subject to change, and is not investment advice.