As inflation reaches a 40-year high and interest rates continue to rise, what are the implications for fixed income markets?
In this webinar, RLAM's Head of Fixed Income, Jonathan Platt and his team examine yields, spreads, duration and income opportunities across government bond, credit and cash markets. Jonathan is joined by Paola Binns, Head of Sterling Credit, Azhar Hussain, Head of Global Credit and Craig Inches Head of Rates and Cash.
Click on the image below to launch the webinar.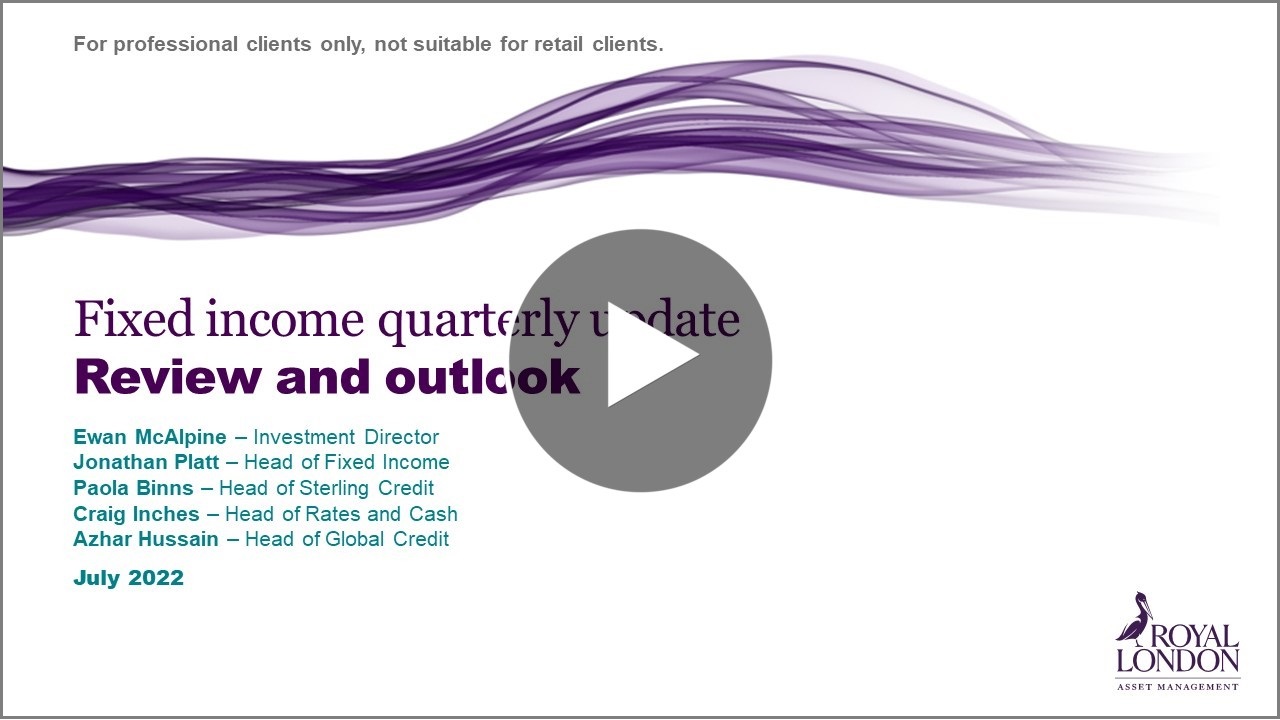 Recorded: 22 July 2022
Duration: 25 minutes
The views expressed are those of the speaker at the date of the event unless otherwise indicated, which are subject to change, and is not investment advice.