Investment grade credit has become a fundamental building block for UK pension funds.
Shalin Shah, Senior Fund Manager and Martin Foden, Head of Sterling Credit Research examine if the market's predilection for familiarity when it comes to bonds is counterproductive, and whether Asset Backed Securities (ABS) may be a better starting point for building credit portfolios with more secure cashflows.
Critically, with economic headwinds and market volatility increasing, they discuss whether the rehabilitation of securitisation post the financial crisis means a conventional approach to investing in ABS is not just missing opportunities but exposing investors to significant latent risk? They also consider how by taking a more diversified exposure to secured bonds, investors could capture the clear advantages of the asset class whilst minimising these hidden risks.
Click on the image below to launch the webinar.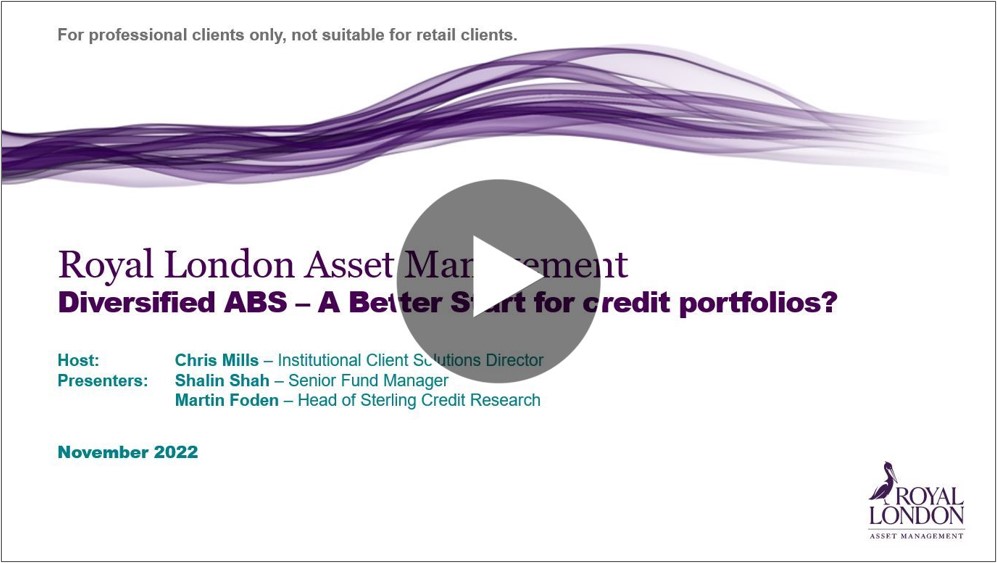 Recorded: 23 November 2022
Duration: 44 minutes
This is a financial promotion and is not investment advice. The views expressed are those of the speaker at the date of publication unless otherwise indicated, which are subject to change, and is not investment advice.