Senior Fund Manager Richard Marwood reviews the key themes within the current market environment, such as inflationary pressures and M&A activity. Richard also provides an outlook for the remainder of the year.
Additionally he reviews the fund, highlighting changes he has made within the portfolio, and how it has delivered since he became lead manager earlier this year.
Click on the image below to launch the webinar.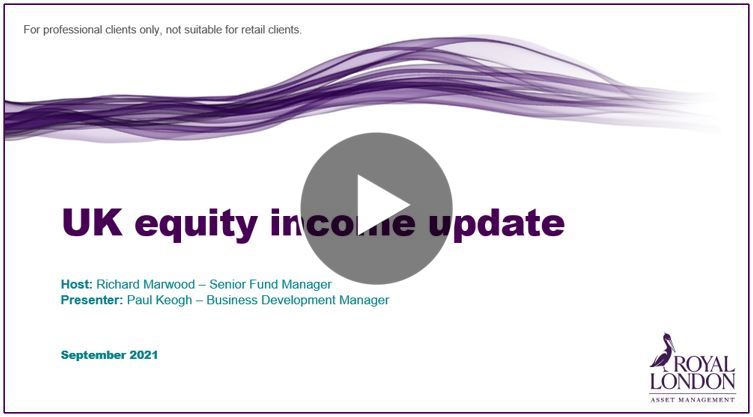 Recorded: 22 September 2021
Duration: 27 minutes
For more information on the risks of investing, please refer to the Prospectus and Key Investor Information Document (KIID), available on the relevant Fund Information page. The views expressed are those of the speaker at the date of the event unless otherwise indicated, which are subject to change, and is not investment advice.