It is often imagined that sterling credit indices are simply bond versions of sterling equity indices. In fact, they are worlds apart. Let's take a look at three characteristics of sterling credit.
Many issuers are not quoted companies
A typical RLAM sterling credit portfolio will be less than 50% invested in bonds with an equity quote. Yes, we do invest in the likes of GlaxoSmithKline, Walmart, Barclays and EDF. In many ways, that is the easy part of our job because there is so much information about them. Conversely, that information is also a problem for us as active managers, because it makes it difficult to gain an "insight" advantage. Our edge comes from finding bonds that are overlooked, under-researched and under-owned, and these usually come without an equity listing.
Sterling credit is not a UK index
The sterling credit market is a global index of bonds issued in sterling. It is certainly not parochial; most of the major global issuers have outstanding sterling debt. Out of the top 100 global issuers of corporate debt, the top 15 all issue in sterling. The index is very well diversified, with about one third wholly focused on the UK. Importantly, this subset typically offers specific and, in our opinion, credit-enhancing characteristics that are hard to replicate elsewhere. A prominent example would be the longer-dated secured bonds in attractive, non-cyclical sectors.
The choice of bonds is far greater than equities
A big change since the financial crisis is the breadth of issuers in which we can invest. Our typical sterling credit portfolio has exposure to a vast range of issuers where there is no existing equity listing, covering: roads, airports, hospitals, building societies, universities, social housing, even the BBC. This provides great diversification for investors wanting to spread risk and gives us the opportunity to focus on market segments that offer superior returns.

If you are prepared to look beyond the confines of benchmarks and ratings, you will find the sterling credit market an exciting place to invest.

Figure 1: Diversification of an RLAM sterling credit fund by sector and geography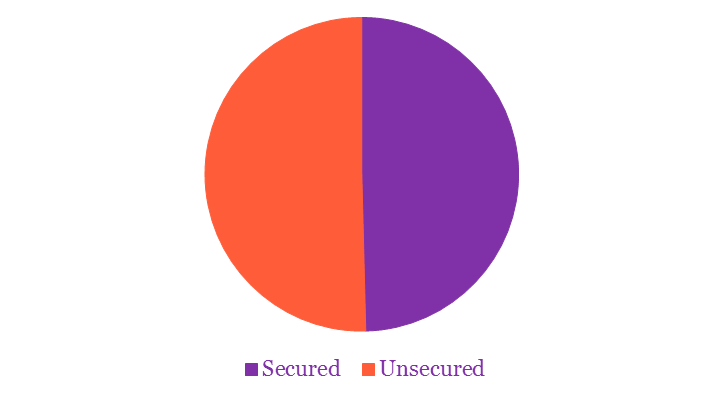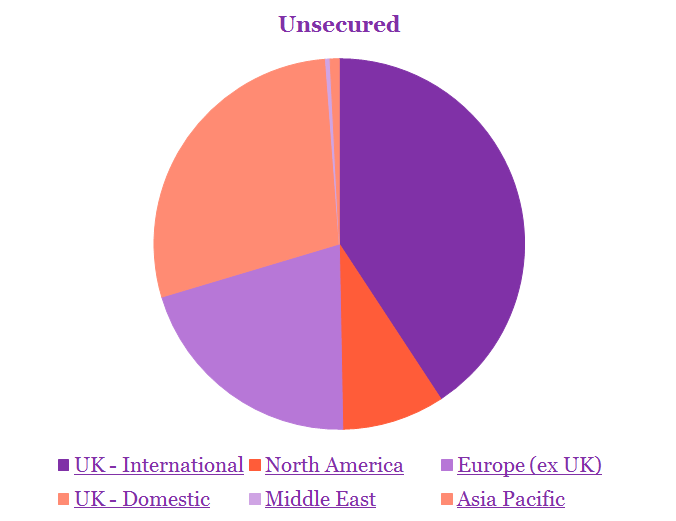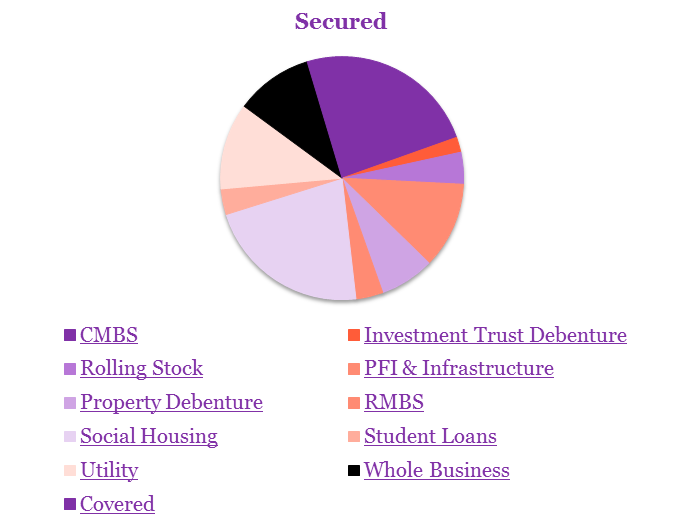 Source: RLAM Corporate Bond Fund composition as at 30 November 2020

Investment risks: The value of investments and the income from them may go down as well as up and is not guaranteed. Investors may not get back the amount invested.

Credit Risk: Should the issuer of a fixed income security become unable to make income or capital payments, or their rating is downgraded, the value of that investment will fall. Fixed income securities that have a lower credit rating can pay a higher level of income and have an increased risk of default.