The recent pandemic has created a period of intense uncertainty and volatility in markets but it has been a catalyst for change.
There are opportunities for those that can adjust to this evolving backdrop and many listed companies in UK mid cap are doing just that. Digital innovation, lifestyle changes, market consolidation and supply chain security are just some of the thematic drivers that are accelerating the growth backdrop for these companies.
Henry Lowson, Head of UK Alpha Equities, discusses recent portfolio activity which has focused on identifying these opportunities.
Click on the image below to launch the webinar.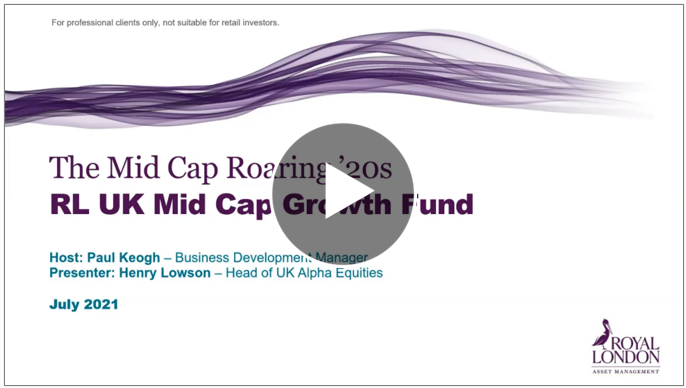 Released: 6 July 2021
Duration: 35 minutes