Successful vaccine rollouts are driving optimism for the global economy. Head of Multi Asset, Trevor Greetham, explains why the current environment means the Investment Clock remains in an overheat position and how this should prove positive for multi asset portfolios with higher weightings in commodities, UK equities and commercial property.
However, Trevor also provides a note of warning and reviews whether monetary policy may need to tighten should the economic recovery gather pace and inflationary pressures remain.
Click on the image below to launch the quarterly update.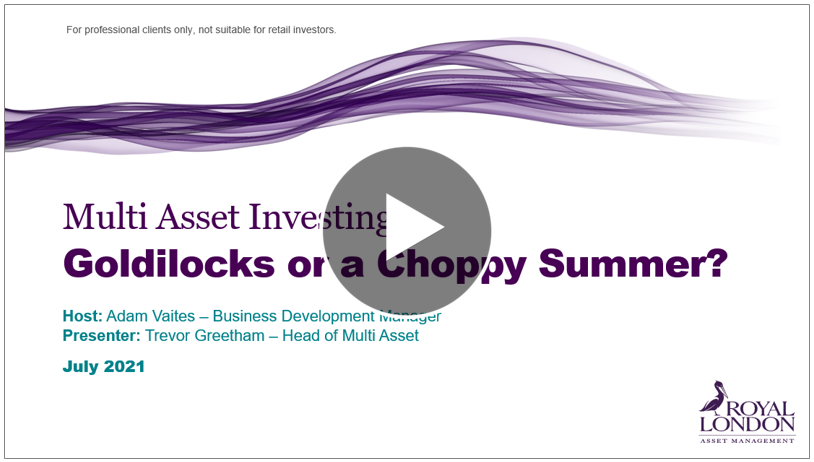 Recorded: 22 July 2021
Duration: 41 minutes