Having launched in February this year, Senior Fund Manager Rachid Semaoune provides an overview of the RL Global Sustainable Credit Fund in its first six months.
Rachid reviews the compelling proposition of sustainable investing in global credit markets, explains how the team's well-defined investment process is utilised and how it has identified opportunities since the fund launched.
Click on the image below to launch the webinar.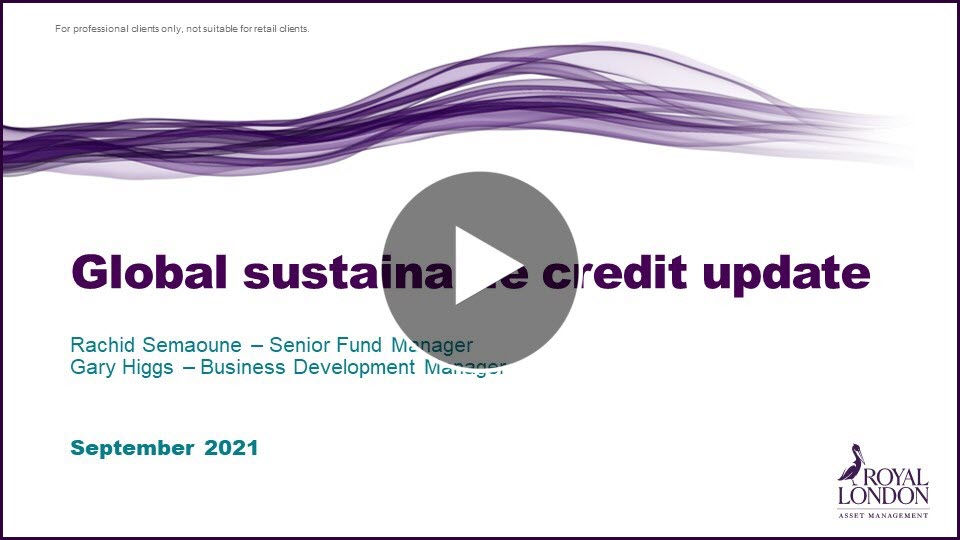 Recorded: 28 September 2021
Duration: 21 minutes
For more information on the risks of investing, please refer to the Prospectus and Key Investor Information Document (KIID), available on the relevant Fund Information page. The views expressed are those of the speaker at the date of the event unless otherwise indicated, which are subject to change, and is not investment advice.