Will Kenney, Senior Fund Manager, highlights the inflationary pressures created by an earnings recovery across a number of sectors.
He examines the reasons behind this and reviews whether the rise in inflation is likely to be transitory or more permanent. Will also reviews the Global Equity team's Corporate Life Cycle investment process focusing on the 'accelerator' and 'mature' stages.
Click on the image to watch the video.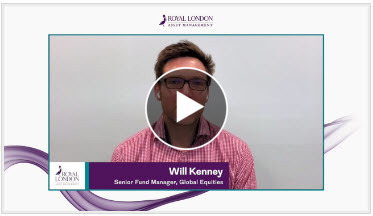 Video recorded: 8 July 2021
Duration: 4 minutes