The RL Ethical Bond Fund has a well-established approach to responsible investing. Eric Holt, Senior Fund Manager, provides an overview of the screening process used to identify and exclude certain securities from the portfolio.
Eric also presents on how the fund has delivered over the medium and long term and reviews yield opportunities within the current environment. He concludes with an assessment of market trends relevant to seeking out possible future holdings.
Click on the image below to launch the webinar.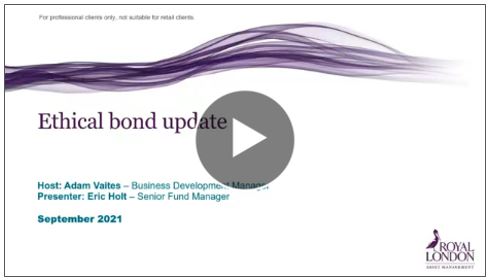 Recorded: 15 September 2021
Duration: 39 minutes
For more information on the risks of investing, please refer to the Prospectus and Key Investor Information Document (KIID), available on the relevant Fund Information page.