Where are the opportunities in global equities in a world still grappling with a pandemic? Our expert panel consider this and other questions in this Asset TV Masterclass.
On the panel:
Will Kenney, Senior Fund Manager, Royal London Asset Management
Damon Ficklin, Polen Capital, Co-Head of Large Cap Growth & Lead Portfolio Manager, Amundi Polen Capital Global Growth Fund
Scott Woods, Portfolio Manager, Columbia Threadneedle Investments
Laurence Taylor, Portfolio Specialist, T. Rowe Price
Learning objectives:
If Covid-19 has really benefited some companies such as Peloton & Amazon
How to protect capital in challenging environments
The role ESG plays in global equities
Click on the image below to launch the Masterclass.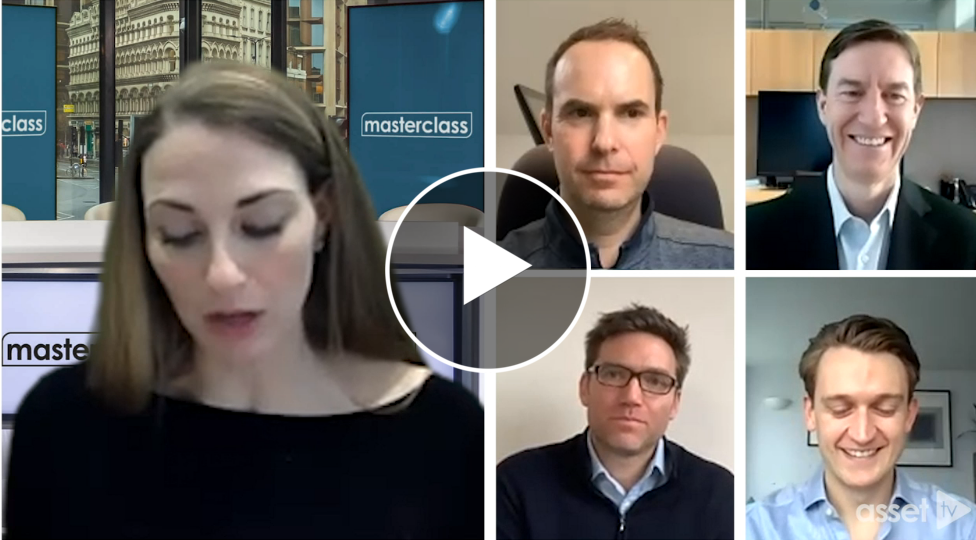 Recorded: 26 November 2020
Duration: 56 minutes
The views expressed are the presenters' own and do not constitute investment advice.