The Russian invasion of Ukraine has triggered a strong market reaction, with stocks bearing the brunt of the sell off and commodities surging to new highs.
In this webinar, RLAM's Senior Economist, Melanie Baker, explains how the Ukraine situation raises risks to the global economic outlook, while Head of Multi Asset, Trevor Greetham, outlines how the crisis impacts the two-way pull for stocks in this stagflationary global slowdown, and why he believes broad diversification could make multi asset funds more resilient to unexpected shocks.
Click on the image below to launch the webinar.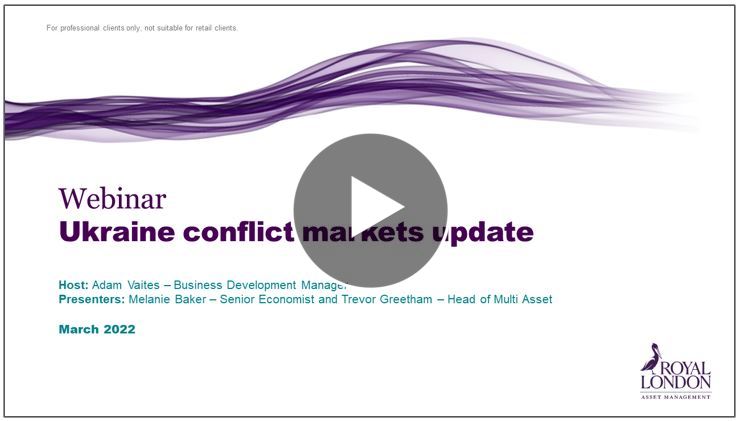 Recorded: 2 March 2022
Duration: 34 minutes
The views expressed are those of the speaker at the date of the event unless otherwise indicated, which are subject to change, and is not investment advice.