It has been a challenging time for sustainable investors since the start of the year.
In this roundtable webinar, RLAM's Head of Sustainable Investments Mike Fox and colleagues look at how the ongoing crisis in Ukraine, rising inflation and bond yields have created a complex range of issues.
Click on the image below to launch the webinar.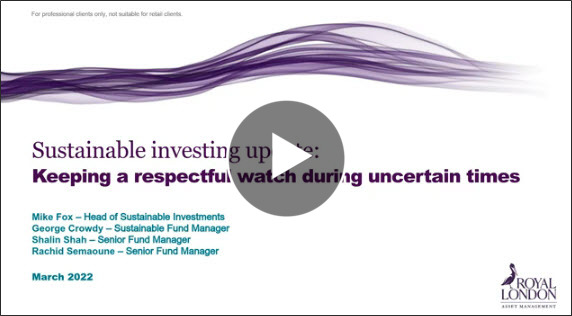 Recorded: 24 March 2022
Duration: 31 minutes
The views expressed are those of the speaker at the date of the event unless otherwise indicated, which are subject to change, and is not investment advice.