How have carbon, interest rates and the economic cycle affected sustainable investing since the start of the year?
Mike Fox, RLAM's Head of Sustainable Investments shares his views and outlook on these key areas.
Click on the image to watch the video.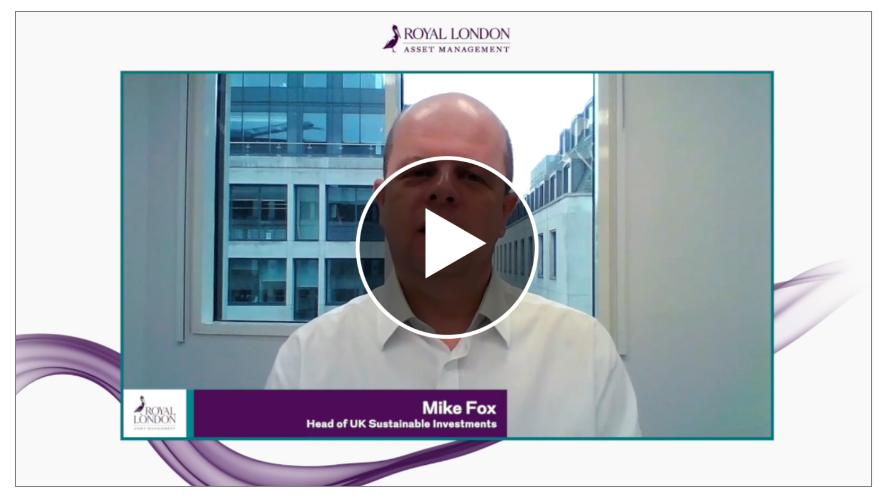 Recorded: 28 April 2022
Duration: 3 minutes
The views expressed are those of the speaker at the date of recording unless otherwise indicated, which are subject to change, and is not investment advice.