Fund managers George Crowdy and Matthew Franklin discuss the team's investment process and how this is used to select holdings and provide oversight to portfolios.
They consider recent and proposed regulation and how it is affecting sustainable investing, provide an overview of the current environment and its impact on short-term performance, and give their longer-term outlook.
Click on the image below to launch the webinar.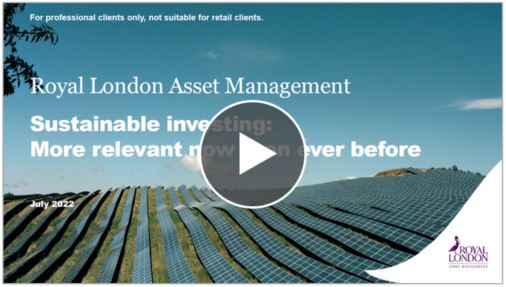 Recorded: 14 July 2022
Duration: 1 hour
The views expressed are those of the speaker at the date of the event unless otherwise indicated, which are subject to change, and is not investment advice.