Government bond yields rose significantly to the end of April before falling back at the start of May.
RLAM's Head of Sterling Credit, Paola Binns gives an insight into the reasons why and provides an overview on inflation, spreads, duration, and income opportunities.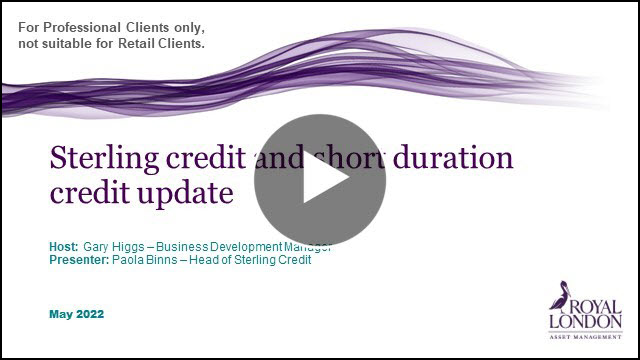 Recorded: 25 May 2022
Duration: 16 minutes
The views expressed are those of the speaker at the date of the event unless otherwise indicated, which are subject to change, and is not investment advice.