Responsible investment continues to evolve and with it the regulatory landscape. What are the main things to consider under the latest regulatory updates?
Ashley Hamilton Claxton, Head of Responsible Investment, and Beth Goldsmith, Responsible Investment Operations Manager give an overview of the regulatory landscape, how RLAM has responded to these changes and what's next on the horizon.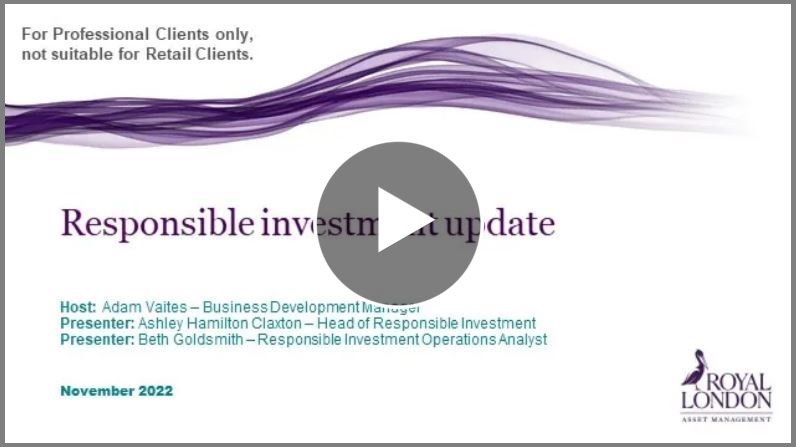 Recorded: 22 November 2022
Duration: 28 minutes
This is a financial promotion and is not investment advice. The views expressed are those of the speaker at the date of publication unless otherwise indicated, which are subject to change, and is not investment advice.