Craig Inches, Head of Rates and Cash examines how a co-ordinated monetary and fiscal response from global central banks has led to a rise in interest rates and inflation.
Craig reviews the types of instruments used to counter rising interest rates within liquidity solutions and how they may offer yield in an inflationary environment.
He talks about what this means for our liquidity solutions funds and give a market outlook for the remainder of 2022.
Click on the image below to launch the webinar.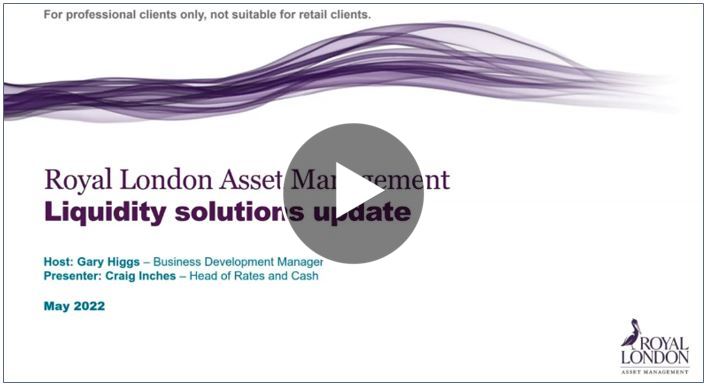 Recorded: 30 May 2022
Duration: 30 minutes

The views expressed are those of the speaker at the date of the event unless otherwise indicated, which are subject to change, and is not investment advice.