What were the defining features of 2021 in high yield bond markets?
Join RLAM's Head of Global Credit, Azhar Hussain as he explores the fundamentals behind credit at this stage of the economic cycle, and shares his views on the likely path of interest rates and credit spreads this year.
Click on the image below to launch the webinar.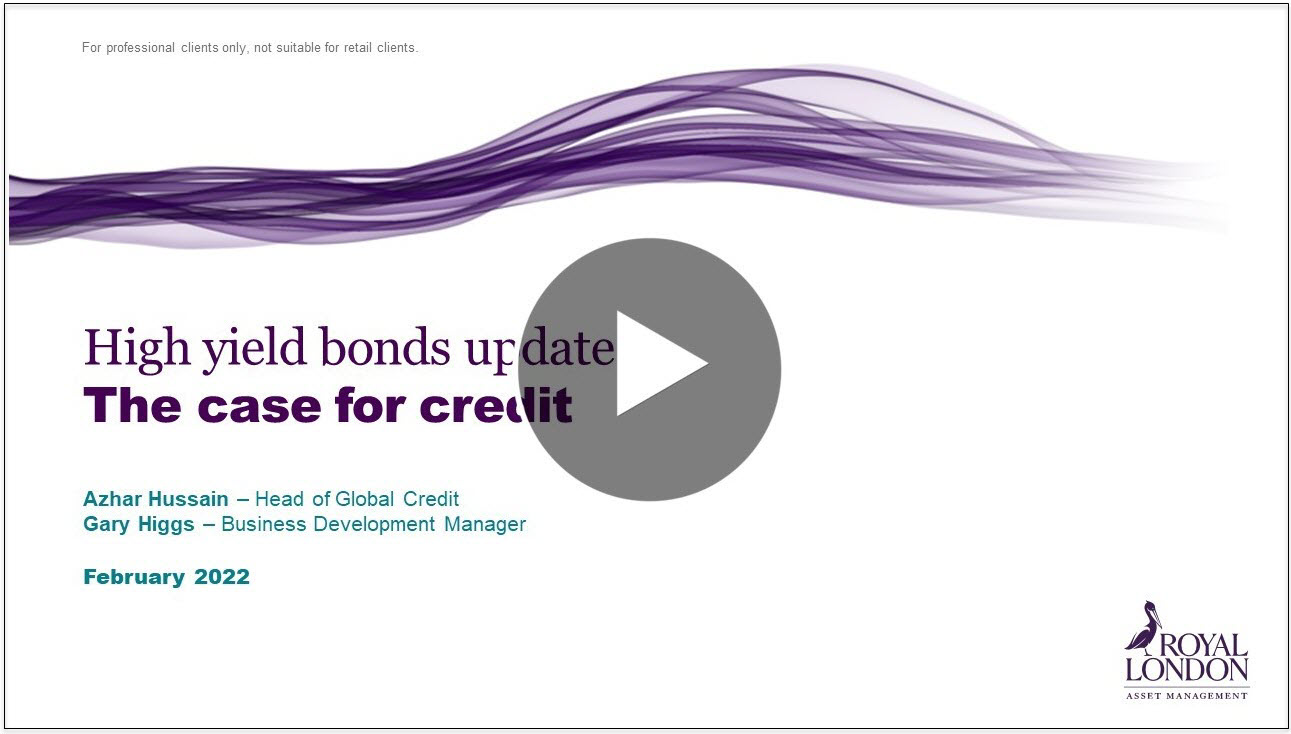 Recorded: 23 February 2022
Duration: 23 minutes
The views expressed are those of the speaker at the date of the event unless otherwise indicated, which are subject to change, and is not investment advice.