Will the themes that have prevailed within fixed income markets since the start of 2022 continue and what will the potential effect be on investors?
In this round table webinar RLAM's Head of Fixed Income, Jonathan Platt and his team examine yields, inflation, spreads, duration and income opportunities across government bond, credit, and cash markets.
Click on the image below to launch the webinar.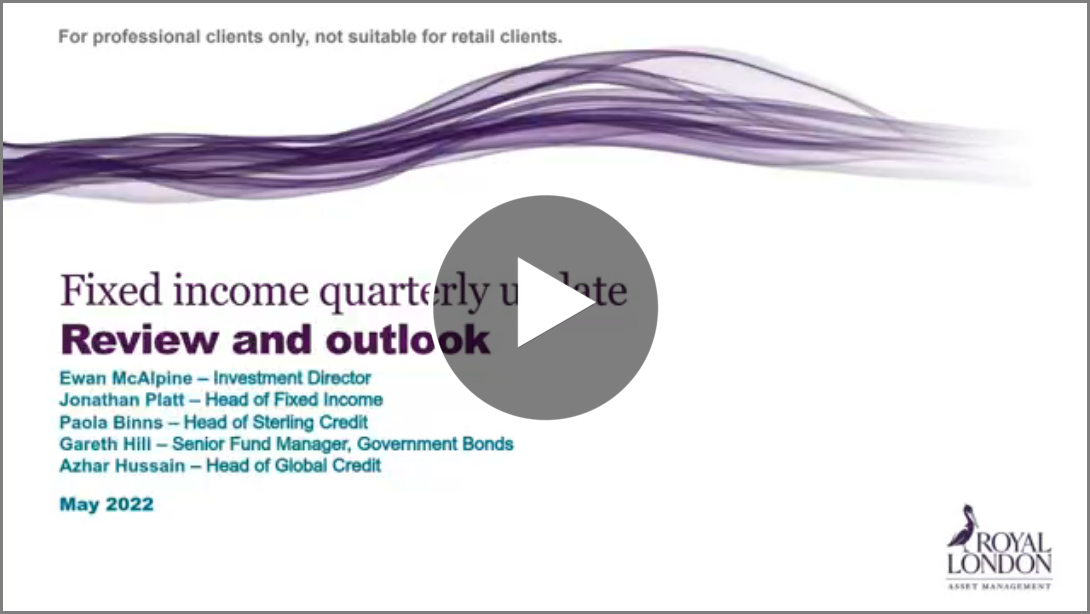 Recorded: 26 April 2022
Duration: 31 minutes
The views expressed are those of the speaker at the date of the event unless otherwise indicated, which are subject to change, and is not investment advice.