The Ukraine invasion continues to dominate headlines. In this roundtable webinar, RLAM's Head of Fixed Income Jonathan Platt and his team look at how government bond, credit and cash markets are reacting.
Click on the image below to launch the webinar.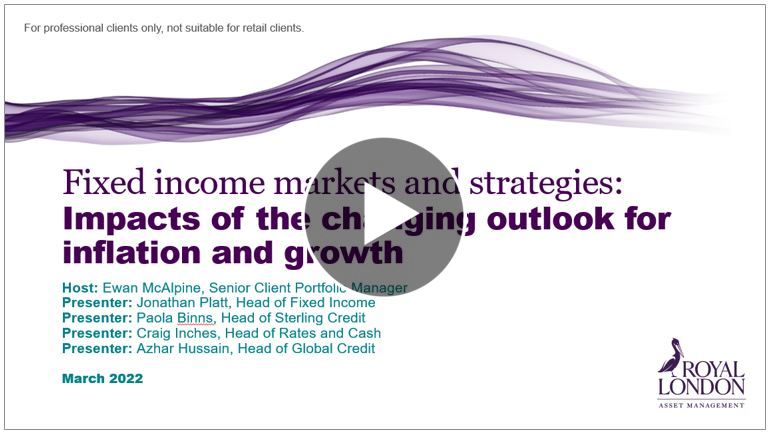 Recorded: 10 March 2022
Duration: 44 minutes
The views expressed are those of the speaker at the date of the event unless otherwise indicated, which are subject to change, and is not investment advice.