Head of Sustainable Investments, Mike Fox and Fund Manager, George Crowdy, review the rotation from growth to value stocks over the first quarter of the year, the move back to growth over the second quarter and discuss whether this switch back to growth is likely to continue.
Mike and George also address the improved availability of sustainability data with the shift towards more quantitative based information and debate the benefits and potential flaws of this development.
Click on the image below to launch the quarterly update.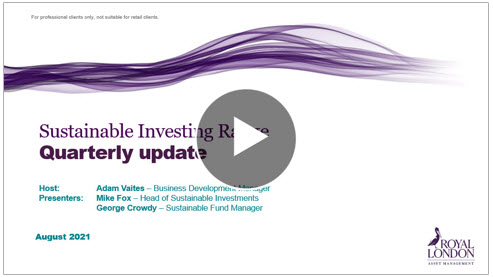 Recorded: 3 August 2021
Duration: 42 minutes