Head of Sustainable Investments, Mike Fox and Senior Fund Manager, Shalin Shah provide a review of sustainable investing in the third quarter.
Mike and Shalin share how they've been responding to changes in the market and provide an assessment of current sustainable investing themes and performance drivers. Finally, they deliver an outlook on both equity and fixed income markets.
Click on the image below to launch the webinar.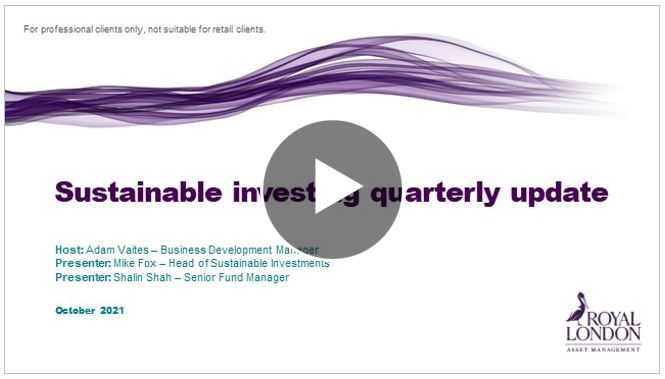 Recorded: 19 October 2021
Duration: 46 minutes
The views expressed are those of the speakers at the date of the event unless otherwise indicated, which are subject to change, and is not investment advice.