Head of Responsible Investment, Ashley Hamilton-Claxton and Responsible Investment Operations Manager, Beth Goldsmith, provide an overview of the activity undertaken by the team over the past year including the stewardship of RLAM's investments and the integration of ESG into investment processes.
They also provide an assessment of current themes in the market, such as SFDR and TCFD and conclude with an outlook on how the landscape for responsible investing may evolve.
Click on the image below to launch the webinar.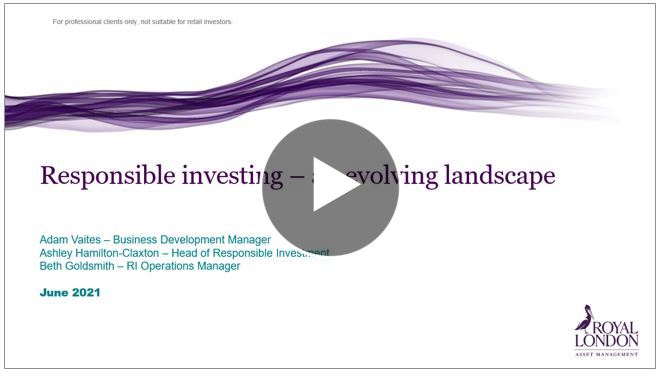 Recorded: 22 June 2021
Duration: 37 minutes