Head of Multi Asset, Trevor Greetham and Senior Economist, Melanie Baker consider how inflationary pressures are very much in evidence as developed economies re-open.
However, they believe fiscal and monetary policy is extremely loose and policy makers appear to be in no hurry to tighten.
Trevor and Melanie debate:
What are the risks that a short term burst of inflation will become more entrenched?
Which sectors and asset classes are most likely to protect purchasing power?
Does this period finally spell the end for the bull market in bonds?
Should investors be looking to diversify more broadly, to protect wealth and to capitalise on emerging trends?
Click on the image below to launch the webinar.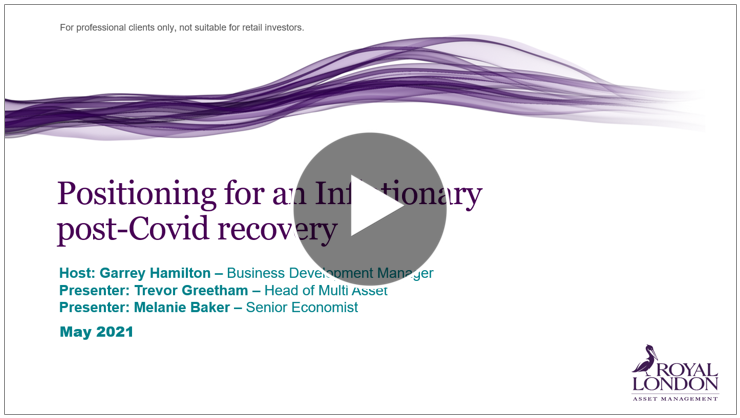 Recorded: 27 May 2021
Duration: 38 minutes