The re-opening stage of the global economy is coming to an end, and with a move to the 'new normal' has led to a slowdown in growth.
RLAM's Head of Multi Asset, Trevor Greetham, examines how this slowdown in growth has moved the Investment Clock to a stagflation position and why, despite this, there are still growth opportunities available for investors for the rest of the year and into 2022.
Click on the image below to launch the webinar.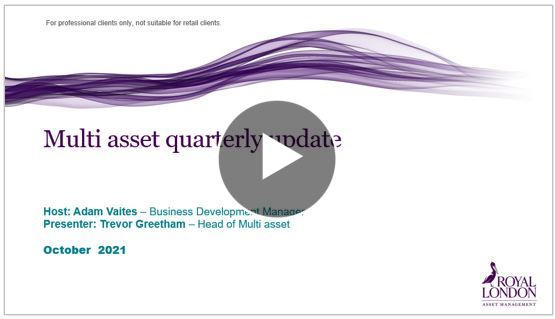 Recorded: 20 October 2021
Duration: 38 minutes
The views expressed are those of the speaker at the date of the event unless otherwise indicated, which are subject to change, and is not investment advice.