Head of Fixed Income, Jonathan Platt and Senior Client Portfolio Manager, Ewan McAlpine cover recent developments in fixed income markets.
They address the impact of environmental, social and governance issues, inflationary pressures and discuss the possibility of interest rate rises. Jonathan and Ewan also review valuations across short duration products and assess their suitability within the current growth and inflationary environment.
Click on the image below to launch the quarterly update.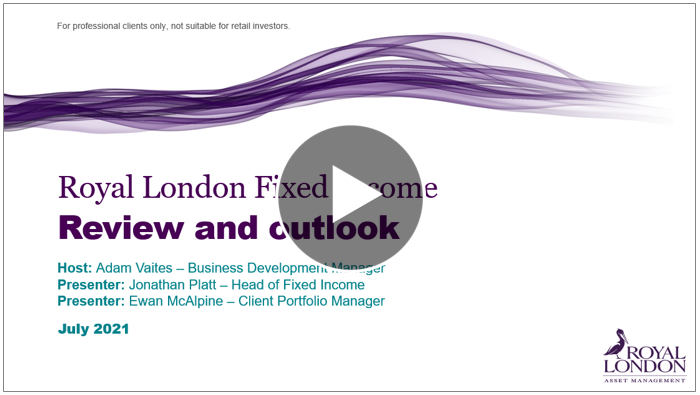 Recorded: 27 July 2021
Duration: 34 minutes