Have current inflationary pressures and revised forecasts of higher inflation over the next few years been priced into the valuations of government and index linked bonds accurately? Jonathan Platt, Head of Fixed Income and Ewan McAlpine, Senior Client Portfolio Manager share their views.
Jonathan and Ewan also review value opportunities and liquidity in global and sterling credit markets and provide their outlook for the final quarter of the year.
Click on the image below to launch the webinar.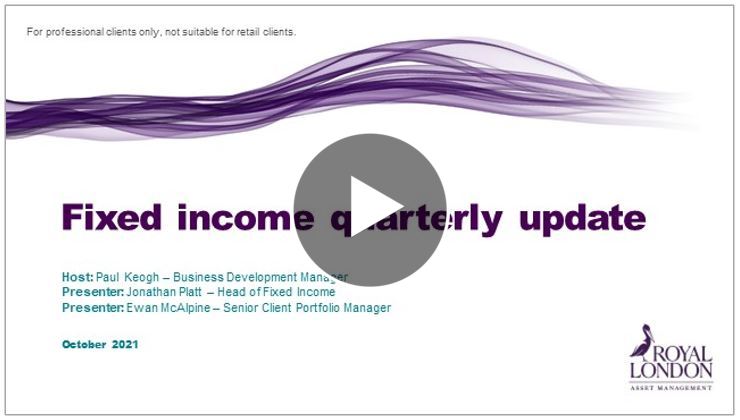 Recorded: 26 October 2021
Duration: 37 minutes
The views expressed are those of the speaker at the date of the event unless otherwise indicated, which are subject to change, and is not investment advice.