Insurers are increasingly moving towards a greener and more sustainable investment approach, driven indirectly through insurance regulations and more directly through meeting stakeholder's heightened expectations.
However, a sustainable investment approach can vary significantly between investors, and there are many potential pitfalls to be aware of that can mean the returns achieved are compromised and / or the societal and environmental benefits are not fully realised.
Mike Fox (Head of Sustainable Investments), Shalin Shah (Senior Fixed Income Manager) and Andrew Epsom (Insurance Client Solutions Director) share their views on how best to construct a sustainable investment portfolio. Mike provides an overview of what sustainable investing means at RLAM, and how we invest on a sustainable basis touching upon equity specific themes. Shalin provides insights from a fixed income perspective and highlights some of the key challenges, risks and pitfalls that can come with sustainable investing within credit.
Click on the image below to launch the webinar.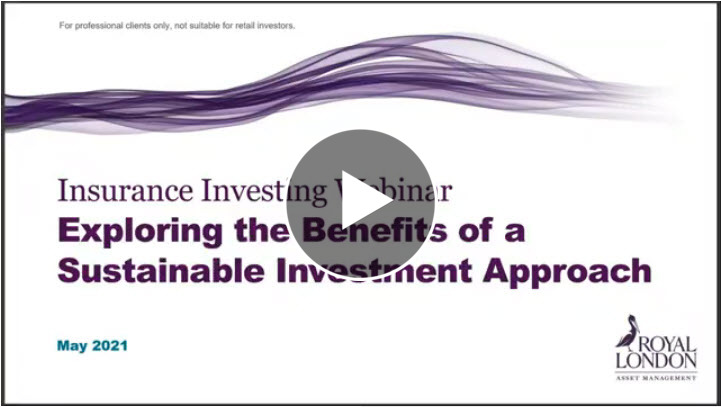 Recorded: 26 May 2021
Duration: 49 minutes