Following an incredible rally on assets in 2020 where is the value to be had in bond Investing? The panellists consider this and other questions in this Asset TV Masterclass.
On the panel:
Jonathan Platt, Head of Fixed Income, Royal London Asset Management
Roger Webb, Deputy Head of Sterling Grade & Aggregate, Aberdeen Standard Investments
Nick Hayes, Head of Active Fixed Income Allocation and Total Return, AXA Investment Managers
Madelaine Jones, Portfolio Manager, Oaktree Capital
Learning objectives:
Where fund managers are finding value in fixed income in an era of low rates
The outlook for downgrades and defaults
The prospects for a rise in inflation and how big a threat this is to fixed income returns
Click on the image below to launch the Masterclass.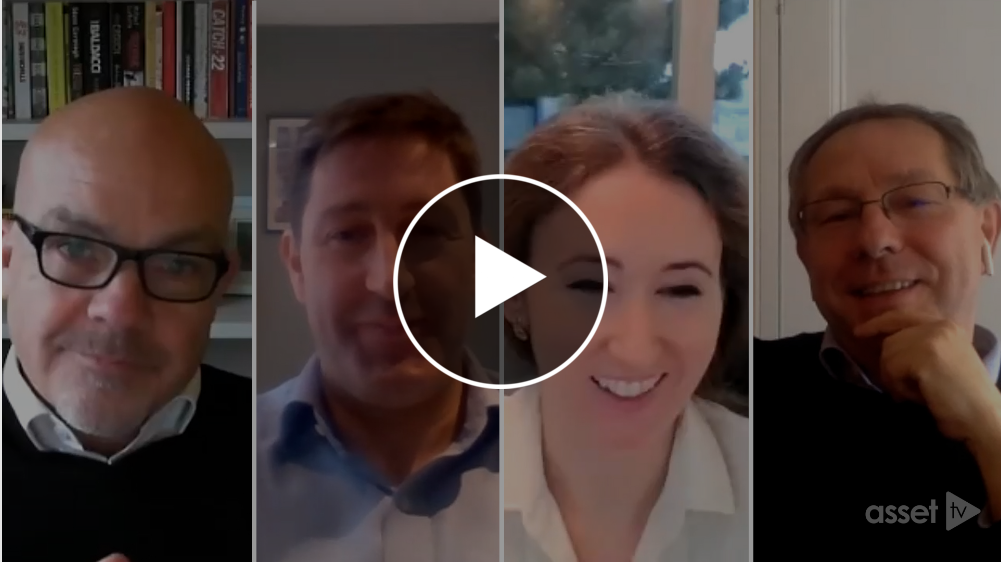 Recorded: 2 December 2020
Duration: 43 minutes
The views expressed are the presenters' own and do not constitute investment advice.