Have recent market volatility and inflationary pressures dampened growth opportunities? Yields are rising but remain low and credit spreads are tight.
Paul Rayner, Head of Alpha Strategies highlights the potential benefits of diversification within government bond allocations, should inflation and yields rise.
Paul reviews current value opportunities by region and duration. He also demonstrates how an absolute return government bond strategy might perform through market volatility and across all market conditions, which may offer investors some form of protection as well as growth potential.
Click on the image below to launch the webinar.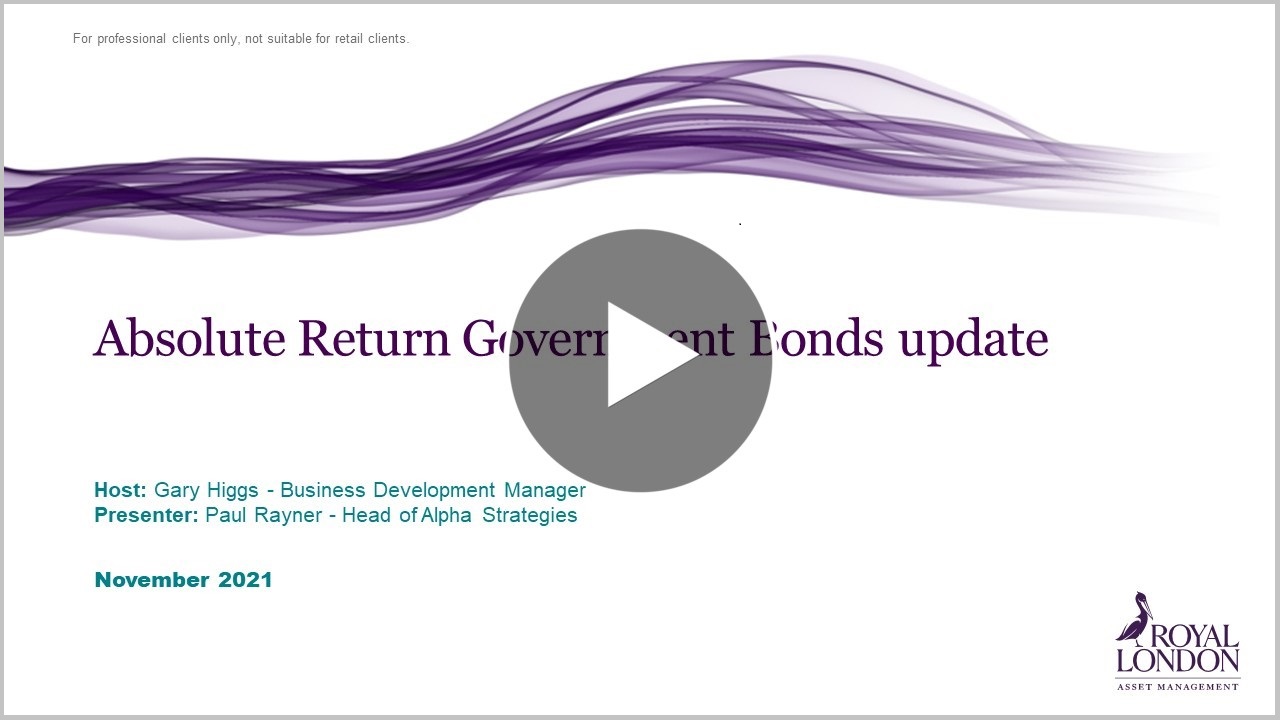 Recorded: 17 November 2021
Duration: 26 minutes
The views expressed are those of the speaker at the date of the event unless otherwise indicated, which are subject to change, and is not investment advice.